See what real brides are saying about us.
Everything was great, the timing of the shipment and how everyone had two dresses. My bridesmaids loved the price, getting to choose their style of dress, and I had a bridesmaid that was 38 weeks pregnant and she looked incredible in her dress!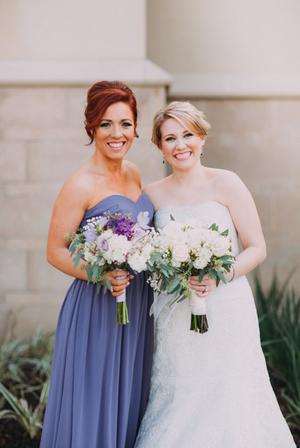 These dresses were PERFECT for our wedding! I had 3 bridesmaids and each wore a different neckline but all the same color (orchid) which was the exact shade I was looking for! I loved how easy it was to order the free swatches and we even got to go to a trunk show in Washington DC to try them on which worked out perfectly! My girls loved how they got the dress they wanted and all looked amazing in them but were able to send them right back afterwards. I'd definitely recommend to any bride who is looking to make this one task easy and affordable for her bridesmaids!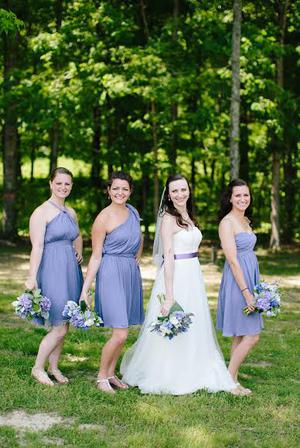 I'm so happy that I happened upon your site while searching for bridesmaid dresses on Pinterest! The dress that I chose was exactly what I was envisioning for my wedding, and my girls looked gorgeous in them. My girls really liked the flexibility of buying or renting their dresses and appreciated that they were affordable; they thought the dresses were beautiful, too. It was the perfect choice!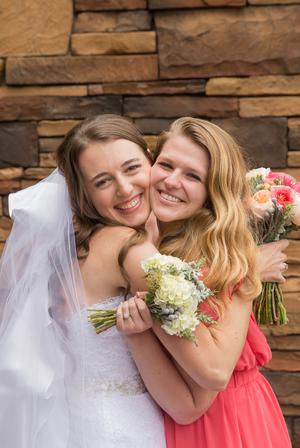 I had a great mix of old and new friends by my side on the big day and they were all SO thankful they didn't have to buy a dress! I've been in enough weddings that I really wanted to make things as inexpensive as possible for my bridesmaids. I let each bridesmaid pick out their own dress in the mint color (my favorite color).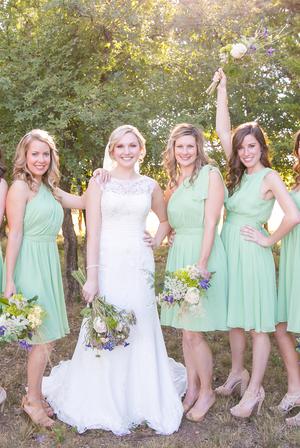 After spending thousands of dollars on bridesmaid dresses, I'm just mad I didn't come up with this idea! It makes so much sense and, after all my friends have done for me, giving them a cheaper option that was flattering and easy was something I was happy to do for them. And they looked as good (if not better) than any other bridesmaid dresses I have seen. The experience was so easy and I would absolutely recommend it to other brides.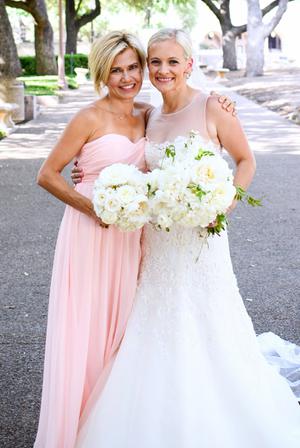 Want More?